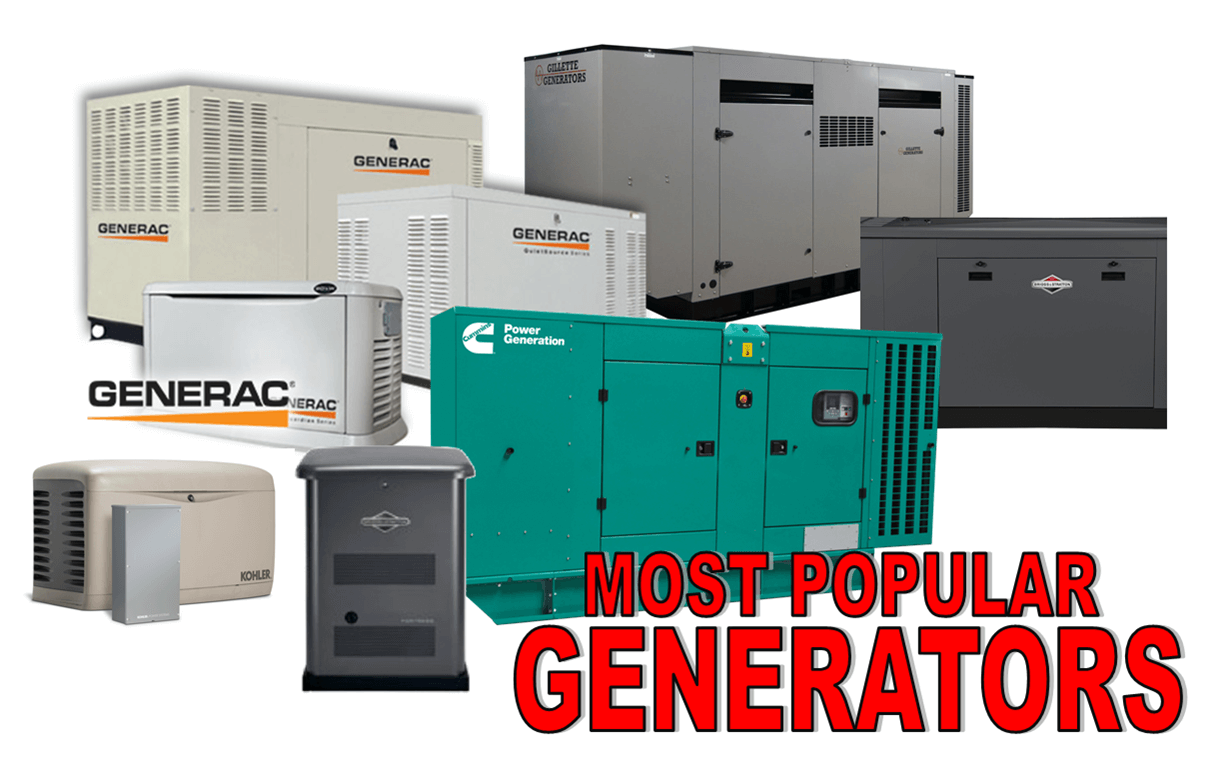 Automatic Standby Generators come in all shapes and sizes, each designed for a different specific purpose. Most of the residential generators are air cooled and operate using natural gas or LP. Larger generators are liquid cooled. These are usually industrial generators. The largest industrial generators are fueled by diesel.
The smaller generators, 7kw to about 14kw are for powering small homes or select circuits in a larger home. Those between 16kw and 30kw are for larger homes or small businesses. They have enough power to cover entire houses or buildings, not just a few circuits or systems. Those above 36kw are for larger industrial purposes. These units can power entire office buildings and small factories, with the largest generators capable of doing even more. Industrial generators can go all the way up to 3,000 kw.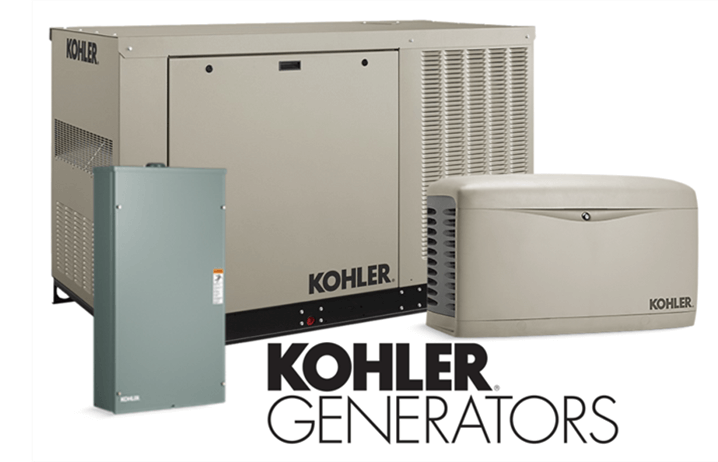 KOHLER produces some of the most popular residential and industrial generators on the market today. Their quality, durability and unique features make these generators suitable for any home or any size industrial complex.
Briggs & Stratton Generators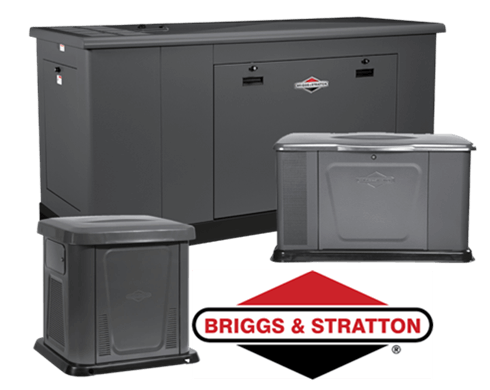 Briggs & Stratton has been making high quality standby generators for decades, instilling their legendary durability into every one of their machines.  PowerPro has been selling their residential standby generators for years and servicing them even longer.
Gillette Generators is a name that has become synonymous with reliability and superior performance across the industry. Their standby generators continually allow them to distinguish themselves from the competition by offering robust solutions to both residential and commercial clients. From fuel efficiency to impressive durability, Gillette Generators are a standout choice among standby generator systems. Gillette Generators are the indisputable choice for countless industrial users, but the versatility of the equipment makes them the perfect choice for all.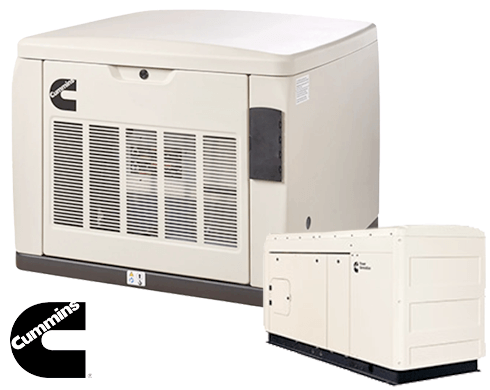 As a globally recognized leader in the power generation industry, Cummins takes pride in its lineup of premium-quality generators. Their range of products offers unmatched performance because of the brand's dedication to rigorous standards and expertly engineered systems. Cummins Generators are uniquely powerful while also being noticeably quieter than their counterparts. Cummins Generators provide the power and support that is needed during an interruption in regular service. Both residential and commercial customers swear by the energy solutions that Cummins has to offer.
Automatic Transfer Switches
An automatic transfer switch is a device used to reroute power.  When the public utility power goes out, the automatic transfer switch starts the back-up generator and routes that power to the house.  When the power returns to the utility, the transfer switches recognizes its return and re-routes the power to the house, while shutting down the automatic generator.
PowerPro carries the most reliable and popular transfer switches.  These brands are Eaton, GENERAC, KOHLER, ASCO and Briggs and Stratton.
For generator sales, parts, maintenance and support, PowerPro is your best choice.
The Provider is as important as the product.