Making the decision to purchase a backup generator is made even easier with home generator financing that is available to PowerPro customers. As a FULL-SERVICE PROVIDER, PowerPro's experts are not only capable of installing an Automatic Standby Generator for your home. Our team can also assist you to locate the best way to finance your purchase! At PowerPro, our professionals will not only obtain the required permits, oversee the delivery and placement of your unit, and explain the startup and warranty procedures, but also we'll be with you every step of the way to assist you to obtain the financing you need!
Be sure to ask about our Preventative Maintenance Programs and Remote Monitoring Services from our Bohemia office. Look at it this way, you never have to Google, "generator financing near me" or arrange a visit with your local bank's loan officer. PowerPro has your back from the first time you call us. In fact, we have been providing outstanding and dependable service to the home and business owners of Long Island for over 20 years- and counting!
Financing With Major Manufacturers
Qualify, and you can quickly obtain the financing you require from the manufacturer of your choosing. PowerPro can assist you in getting either:
Generac Financing
Kohler Financing
Briggs & Stratton Financing
PowerPro has unique relationships with each of the major manufacturers of automatic generators and can offer financing through these companies. GENERAC, KOHLER, BRIGGS & STRATTON, and others offer low-cost financing to our customers that translates into affordable monthly payments. Give us a call to discover how we can help you to obtain the financing for the generator that your home and/or business requires to achieve true peace of mind!
Did you know? Turnkey installations of Automatic Standby Generators are considered a Capital Investment as well as a value-add to your home. That means it is a tax-free purchase! It is a huge saving by itself but couple that with low-cost financing, and you achieve a true win-win: you raise the value of your residence as well as avoid paying taxes on the initial sale!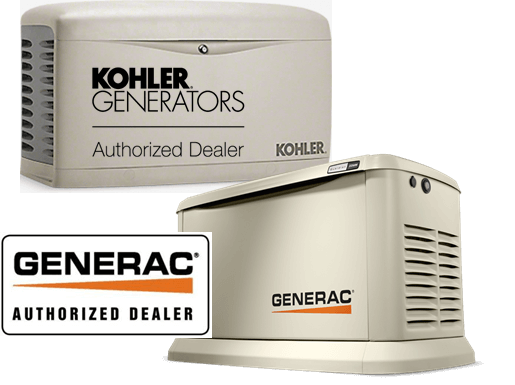 Zero and Low Percentage Rates
PowerPro can provide access to different low-cost financing options, some with ZERO PERCENT INTEREST. These are short-term promotional rates, where you may borrow the entire cost of your generator with NO INTEREST COSTS for up to 19 months.
Other financing packages offer loans that are spaced out for up to 61 months, with rates that vary from 0% to 7.99%. So you see, there are financing options for every household budget, making Energy Security an affordable feature and an important addition to your home or business.
When you need home generator financing, forgo searching online for "generator financing near me". Instead, contact your team at PowerPro today!