Frank Navetta, Owner and President has more than 40 years of knowledge and experience in the power generator industry. In the early years working for Detroit Diesel in power generation and marine applications and sales, then in standby power generation design and fabrication with Caterpillar Power Systems internationally. Frank also holds patents specific to generator electrical systems.
The focus shifted in the 90's to local standby power systems and services, which lead rise to the PowerPro group of companies. The concept then and now is to provide the proper equipment for the application and provide superior maintenance to insure reliability and customer satisfaction. These are items you do not get when purchasing equipment from big box stores or the internet.
We believe in education with all of PowerPro's technicians receiving continuing factory and in-service training. Frank regularly teaches at the Electrical Training Center to educate electricians who will receive certificates on power generation knowledge and proper installation practices of residential and light commercial generators.
PowerPro is pleased to belong to the following related associations: Electrical Generating Systems Association (EGSA), Hauppauge Industrial Association (HIA), Long Island Builders Institute (LIBI), Nassau Electrical League (NEL), National Fire Protection Association (NFPA) and the Suffolk County Electrical Contractors Association (SCECA). In the end we measure our performance by the work we perform and the satisfaction we provide. Please give us the opportunity to show you.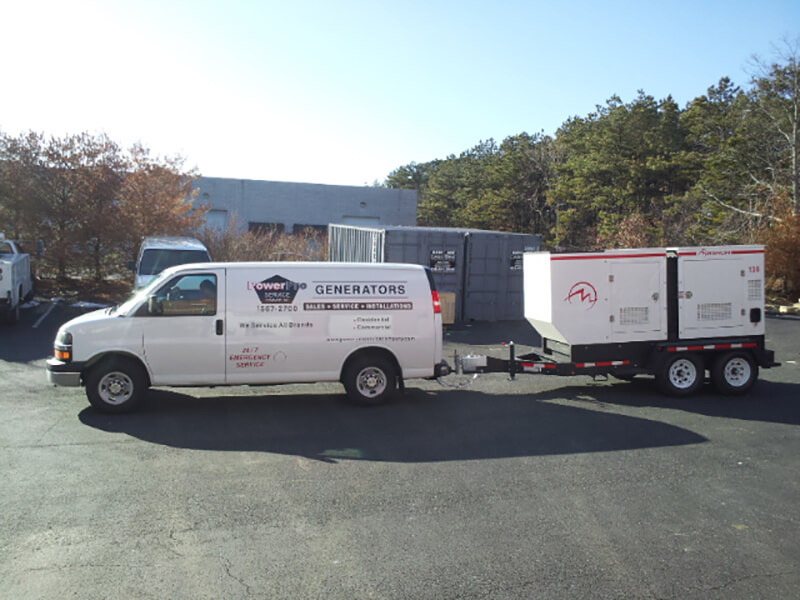 Service Links
Generator Sales Generator Installations Other Services
We're Featured in Newsday!
PowerPro is pleased to announce that Newsday featured us in one of their LI Business articles! This article not only discusses the business but also gives you some good information about Standby Generators.