Westbury Generators
Westbury is a desirable suburb of Manhattan with good schools and a wide range of housing serviced by numerous local stores with a large shopping mall nearby. As of 2022, there are 5,554 households in Westbury, which is classified as an upper middle class area with an average household income of $108,992. The average age of a house in Westbury is 67 years old, with 76.77% as owner-occupied, while 23.23% are tenanted. It's an easy commute to Manhattan and quick access to shopping makes Westbury a highly desirable area to live. Until, of course, a severe storm sweeps the region. There is one way, however, to gain control over the unexpected. Having a home or business standby generator from PowerPro can mean that your lights stay on and your business is open, no matter what the weather in Westbury. Generators provide power, safety, and comfort that cannot be underestimated.
Did you know? Standby generators increase your home's resale value by 5-8% in Westbury. Generators are a solid idea not just when you plan to move, but also for convenience, safety, and peace of mind. There are two types of generators that are recommended for home and small business use: stationery and portable units. Both offer reliable backup power in the event of an outage. However, having power during extreme weather and in the days afterward not only means that your lights and appliances, including your refrigerator and freezer, will remain on. Generators provide a measure of normalcy and 'open for business' as usual when circumstances for most of your area may be impacted. Additionally, power outages can provide criminals with the opportunity for break-ins and looting. It does not have to happen.
Give your experts at PowerPro a call. Ask your questions and tell us your requirements. We're here to assist you to select the right unit for your home or business in Westbury. Generators may be available at a local chain store, yet not all brands offer a durable, reliable product. And when your system requires routine maintenance, who will you call? Know that your PowerPro professionals only carry the best brands that are high performance and built to last, and that our customer service standards exceed our customers' expectations. We're here today with the best selection of units, and tomorrow after tomorrow to ensure your unit is in top condition.
When thinking about purchasing a standby power unit, there are other considerations for home and business owners in Flower Hill. Generators require permits and must be compliant with local ordinances that include noise level. That's why PowerPro offers a full range of residential generators that are appropriate for Flower Hill's households and businesses. These units are designed to be quiet, reliable, and code compliant. We know that every town and village has a different requirement for generator installation and placement. This may limit other companies in their choice of product. That's not the case here at PowerPro as we are the region's largest supplier of residential and industrial generators with more than 7 name brands to choose from.
Why You Should Purchase Your Westbury Generators from PowerPro
Every year, more and more businesses and homeowners in Westbury invest in standby power units. While this trend may be due in part to the increase in remote workers at home, many local firms also wish to remain 'Open for Business' during normal hours. Both sectors understand that only a generator provides uninterrupted power, no matter what the weather. Standby power is not a new concept, however. Frank Navetta, PowerPro's Owner and President, has been involved since the onset and possesses more than 40 years of expertise and experience in the power generator industry. From his beginnings at Detroit Diesel in power generation and marine applications and sales, Frank next made a career shift to standby power generation design and fabrication in several countries with Caterpillar Power Systems. A true industry innovator, Frank also holds patents specific to generator electrical systems.
Our industry is advancing every year. That's why PowerPro strongly believes in continuing and furthering the education of all of our technician staff. At PowerPro, they undergo factory and in-service training routinely. Also, Frank lends his expertise as an instructor at the Electrical Training Center where electricians hone their skills and earn certificates on power generation knowledge and proper installation practices of residential and light commercial generators.
Yes, you can find a generator at a big box store that offers standby power units for buyers from Westbury. Generators are not all alike, though. Every field has its proven best brands and these industry giants are the only manufacturers that PowerPro sells: GENERAC, KOHLER, Gillette, Cummins, and Briggs and Stratton. Given the surge in interest for home and business owners to purchase a generator, there are upstart businesses in the marketplace with little to no experience and less interest in providing customer service. One major feature that makes PowerPro a standout is our numerous industry associations including the Electrical Generating Systems Association (EGSA), Hauppauge Industrial Association (HIA), Long Island Builders Institute (LIBI), Nassau Electrical League (NEL), National Fire Protection Association (NFPA) and the Suffolk County Electrical Contractors Association (SCECA).
We look to earn your trust and your business. For the team at PowerPro, our relationship begins with your purchase. We look forward to serving you, your family, and your business well into the future by providing expert maintenance and repairs along with optimal customer service.
For your best standby power generator experience, meet the team at PowerPro- contact us today!
Westbury Generators Repair & Maintenance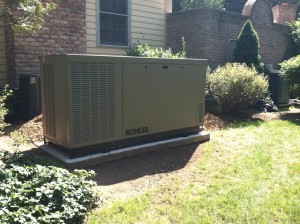 We are the leading GENERAC generator Westbury and Kohler generator Westbury seller. Due to being aware that generators require maintenance, such as annual oil and filter changes, PowerPro provides Preventative Maintenance plans to make sure Westbury, NY 11568 residents equipment remains ready for when it is needed. If you are in need of generator repair Westbury call us at 631-567-2700.
PowerPro is permitted to sell, install, and repair every brand that has been mentioned in Westbury, NY 11568.