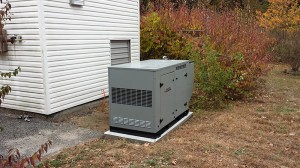 Westhampton Generator Sales
A popular vacation spot, Westhampton, NY features beaches, campgrounds, and parks, making it a destination everyone should visit. The beach houses available for rent have a wide variety of prices, so cost is not an issue in Westhampton 11978. Unfortunately power outages have been an issue due to the weather related problems in New York the last few years.
Because the town has had to deal with the power loss problem, PowerPro Generators Inc. has generators for sale Westhampton. For more information for home generators please give us a call at 631-567-2700. PowerPro sells industrial generators in Westhampton, NY as well.
PowerPro is a premier natural gas generator retailer and has emergency power back up systems that offer numerous benefits:
Avoiding Loss of Power Regardless of Problems With Utility Companies
Preventing Power Losses During Storms
Keeping 24/7 Security Systems Running
Guaranteeing Important Healthcare Equipment Remains Operating
Generator Installations Westhampton
The premier generator installation expert in Westhampton, PowerPro offers many backup power solutions:
Liquid Propane Generators
Diesel Generators
Natural Gas Generators
Westhampton, NY residents can have their own contractors perform the installation for them. PowerPro does recommend that if homeowners choose to do this that they ask the contractor if he has experience with these types of generator installations in Westhampton, NY  and with the particular brand that is being installed.
PowerPro provides a multitude of generators Westhampton, such as:
AKSA Generators
Millbank Generators
Gilette Generators
Honeywell Generators
GENERAC Generators
Kohler Generators
The top Kohler generator and GENERAC generator seller in Westhampton,   PowerPro is authorized to sell, install, and repair of all of these generator brands in Westhampton, NY.
Westhampton Generator Repairs
In order to keep up with the typical maintenance that generators need, such as annual filter and oil changes, PowerPro has Preventative Maintenance plans to keep our Westhampton, NY 11978 customers' equipment running and preventing them from experiencing power outages. Learn more about generator repair Westhampton by calling us at 631-567-2700.[