A generator does not do your home or business any good if it is not working properly. While generators are made to run for years and provide sales tax benefits with their initial purchase, they do need to have service performed on them regularly. Regular service will help ensure that your generator will run smoothly when you need it, and not leave you in a lurch when your home losses power. PowerPro Service Company is one of Long Islands' leading providers of generator service, replacement, and repair.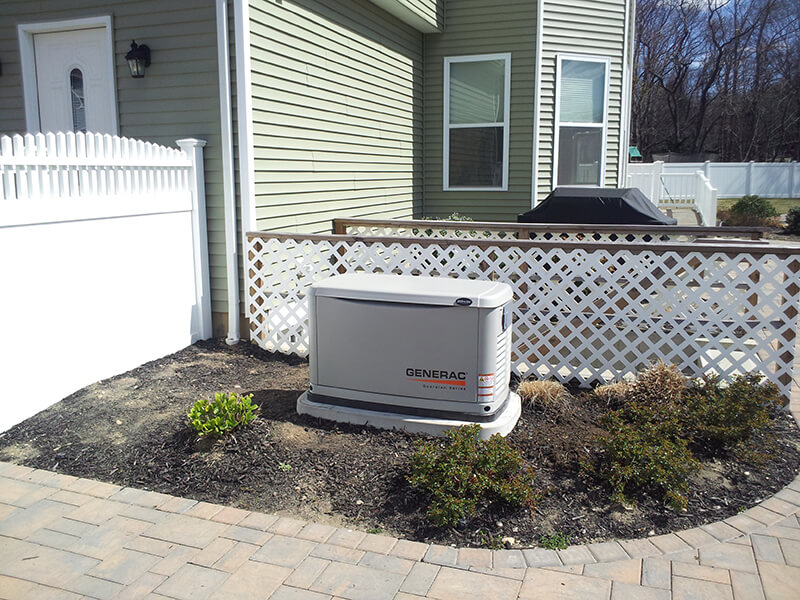 PowerPro vs. a big box stores and the Internet?

In most cases our price is less than theirs. Especially when you add in the factory required Start Up. When you purchase from us it is included. Most of their deliveries are curbside, which means your driveway. We offer delivery and placement with an option for a concrete pad.
Am I getting all of my warranty?

Did you know that your warranty may be affected adversely depending upon when and where you purchase your equipment. It may start at time of purchase or at date of manufacture. This could be long before it is actually put into service. Buy from PowerPro to insure you get every minute of warranty that you deserve.
How Often Does My Generator Need To Be Serviced?

Your generator should be serviced at least once a year. If you have needed to use your generator due to power outages or bad weather, you should have your generator serviced more often. The most popular service includes 2 visits per year, every 6 months.
What Will Happen During My Service Appointment

Each time we come out to service your generator, we will first do a thorough inspection. This inspection will include a visual overview of your system and a testing of all of the mechanical elements. Our technician will check both the oil and the filter and replace them as scheduled. We will also run a test of your system under full load. Your automatic switch will also be checked to make sure that your system will kick on as soon as power has been lost and turn back off when power has been restored.
Do You Offer Any Maintenance Plans?

PowerPro Service Company understands that your generator may not be in the forefront of your mind when it is not being used. We want all of our customers to be able to utilize their generators whenever you need it, and not be caught by surprise when your generator does not work after sitting dormant for a while. We offer maintenance plans for all of our home standby generators. These plans are customized to the size, make and model of your generator and its application. Depending on the plan that you choose we will make visits to your home or business two, three or four times a year. Each of the plans includes a discount on non-warranty covered repairs and guaranteed service 24 hours of your call. Our ultimate plan also includes unsolicited service calls before and after a large storm system.
What happened to you after Sandy?

More than 1 million people on Long Island lost power after Sandy. Some for two weeks. Did you know that we were here every hour, every day after 'Sandy' including nights and weekends. We did not miss one call. Our service department first went on to those few PM contract clients who needed help, than others. These people are now our clients as well.
Am I putting the unit in the right place?

Did you know that every manufacture and every town has a requirement for the placement of the equipment from a window, door, home, building or structure? The wrong decision here can cost big dollars later. Let PowerPro do your installation or have your contractor come to us for after sales support.
What size generator do I need?

This depends upon the intended critical load. The more items you require to be on emergency power the larger output generator you need. New technology has helped with this by allowing us to manage or load shed non-critical loads such as air conditioning or pool pumps. These items will only be allowed to come on when the critical items cycle off.
How long will my generator run?

This depends on the size of your generator and your fuel source. If your equipment is operating on the natural gas fuel connected to your home or business, it can run a very long time. If you are using LP or diesel, the run time will be limited to the load and size of the fuel present.
How do I know if my generator is working?

All generators have a built in exercise that automatically operates the equipment for prox. 10 mins. weekly. You can listen for this regularly. In addition some brands have indication lights where a red or yellow light indicates a problem. That's when you would call us. Lastly and becoming more popular is remote monitoring. We watch your equipment from our office and can tell if there is a problem needing our assistance. Call for information on remote monitoring.