Muttontown Generators Sales, Installations & Repairs
There is no reason for spoiled food during dark and stormy nights. Actually, there is no need for most of the inconveniences that are the result of a storm-related power outage, as emergency backup power generators are easily accessible in Muttontown 11545 from PowerPro Generators Inc. More information about home generators Muttontown is available at 631-567-2700.
Emergency Power Solutions Supplied by PowerPro:
Diesel Generators
Natural Gas Generators
Liquid Propane Generators
The premier seller of generators Muttontown is PowerPro. In addition, we are the top natural gas generator Muttontown seller.
Among the many reasons for needing a home or industrial backup power solution are:
Stopping Interruptions to Security Systems
Preventing Power Loss From Storms
Maintaining Power Despite Problems With the Utility Company
Keeping Healthcare Equipment Running During Power Outages
PowerPro installs emergency backup power systems as well. If they prefer, residents of Muttontown can have their own contractors perform the installation. In those instances, PowerPro recommends asking if the contractor has previously done this type of work in Muttontown 11545 and with the brand that is to be installed. PowerPro is the generator installation Muttontown experts.
PowerPro supplies many brands of backup power systems, such as:
Briggs Generators
Honeywell Generators
Gilette Generators
GE Generators
GENERAC Generators
Kohler Generators
AKSA Generators
Millbank Generators
Muttontown Generators Repair & Maintenance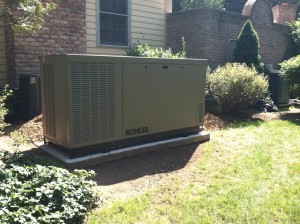 We are the leading GENERAC generator Muttontown and Kohler generator Muttontown seller. Due to being aware that generators require maintenance, such as annual oil and filter changes, PowerPro provides Preventative Maintenance plans to make sure Muttontown, NY 11545 residents equipment remains ready for when it is needed. If you are in need of generator repair Muttontown call us at 631-567-2700.
PowerPro is permitted to sell, install, and repair every brand that has been mentioned in Muttontown, NY 11545.