Water Mill, NY 11976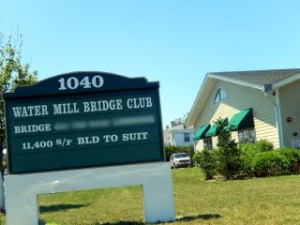 It is very possible to run into celebrities and public figures such as Jennifer Lopez, Matt Lauer, Richard Gere, and Senator Frank Lautenberg in Water Mill, NY. As a resort community that features beautiful beaches, luxurious mansions, and scenic farms, have a great deal of appeal to the rich and famous.
The town received its name from a large mill that was built in 1644 for settlers to turn their grain into meal. Once other settlements began to develop they were referred to as "east or west of the watermill." The area was eventually known as Water Mills and finally Water Mill.
In current times Water Mill, NY 11976 has had the same power outage problems as the rest of Suffolk County.
Generator Sales
To assist with the ongoing issue, PowerPro Generators Inc. has generators for sale in Water Mill. For more information for home generators we can be reached at 631-567-2700. PowerPro also sells industrial generators in Water Mill, NY.
As the top natural gas generator in Water Mill 11976, we have emergency power systems that provide many benefits:
Keeping Power On Despite Problems With Utility Companies
Ending Power Losses Due to Storms
Ensuring 24/7 Security Systems Remain Operational
Making Sure Important Healthcare Equipment Never Loses Power
Generator Installations
PowerPro is the premier generator installation Water Mill expert and supplies numerous backup power solutions:
Natural Gas Generators
Liquid Propane Generators
Diesel Generators
Residents of Water Mill, NY 11976 can have their own contractors perform the installation for them. If they choose to do this, PowerPro recommends that homeowners ask the contractor if he has experience with these types of installations and with the brand that is being offered.
We offer numerous generators including:
Honeywell Generators
AKSA Generators
Gilette Generators
GENERAC Generators
Briggs Generators
GE Generators
PowerPro is authorized to sell, install, and repair of all of these generator brands in Water Mill, NY 11976. PowerPro is the premiere Kohler generator in Water Mill and GENERAC generator seller in Water Mill.
Generator Repairs
Generators need maintenance, annual filter and oil changes for example, so PowerPro has Preventative Maintenance plans to make sure our customers always have properly maintained equipment to prevent power loss. To learn more about generator repair Water Mill please feel free to call us at 631-567-2700.