Southampton Generator Sales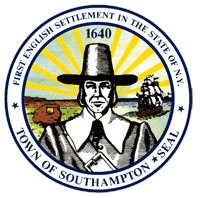 Known more for its sandy beaches and celebrities, Southampton, NY is also the most southeast part of Suffolk County. Despite being considered one of the elite towns of the region, it is not exempt from the problems that plague everyone. Perhaps the biggest problem in Southampton and the entire area in the last few years have been the power outages. Power loss can be prevented in Southampton, NY
PowerPro Generators Inc. has generators for sale in Southampton to make the major problem of the last few years a thing of the past. For home generators please contact us at 631-567-2700. PowerPro also has industrial generators for sale in Southampton, NY 11968.
The top natural gas generator in Southampton is PowerPro. We supply emergency power systems for a variety of reasons:
Storm Related Power Outages
Preventing Loss of Power to Important Healthcare Equipment
Keeping Security Systems Operating 24/7
Operational Issues With Utility Companies Resulting in Power Loss
Generator Installations Southampton
PowerPro is the generator installation expert of Southampton, NY. We install numerous types of backup power solutions:
Diesel Generators
Natural Gas Generators
Liquid Propane Generators
If residents of Southampton prefer they can have their own contractors perform the installation. We do recommend in those circumstances that homeowners ask the contractor if he has experience with this type of installation in Southampton, NY 11968 and with the brand that is being offered.
We offer numerous generators Southampton, including:
GE Generators
Gilette Generators
Honeywell Generators
Briggs Generators
GENERAC Generators
AKSA Generators
Millbank Generators
PowerPro is the leading GENERAC generator Southampton and Kohler generator Southampton seller.
Generator Repairs Southampton
All generators need maintenance, such as annual filter and oil changes, so PowerPro offers Preventative Maintenance plans to make sure Southampton residents have properly working equipment in case of any possible power failures. For generator repair Southampton please call 631-567-2700.
PowerPro is an authorized seller, installer, and repairer of all of the previously mentioned generator brands in Southampton, NY 11968.