PowerPro Supplies All Generator Needs in Remsenburg
Remsenburg, NY may be the east end of Long Island but it is certainly not too far out east to escape from the power loss problems of the last few years. Whether it is summer renters in Remsenburg or full-year residents, PowerPro Generators Inc. has generators for sale to solve their power loss problems. Interested in home generators? Then please call us at 631-567-2700 or contact us using email.
Generator Sales
While Remsenburg, NY 11960 may be known for its summer rentals, it still has the same concerns and issues of towns occupied by full-time residents. Because of this, PowerPro sells both industrial and residential generators. PowerPro is the top seller of generators and is also the top natural gas generator seller. We provide emergency power systems for numerous reasons, including:
Bad Weather Causing Power Outages
Power Loss Because of Problems With the Utility Company
Maintaining Ongoing Power for Important Healthcare Equipment
Making Sure That Security Systems Don't Lose Power
Generator Installations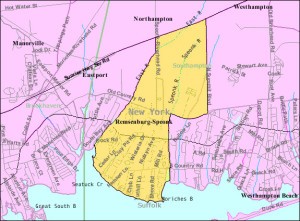 PowerPro also installs backup power solutions in Remsenburg, NY.
Backup Power Systems Supplied by PowerPro:
Natural Gas Generators
Diesel Generators
Liquid Propane Generators
PowerPro is the generator installation Remsenburg, NY expert. However, residents of Remsenburg 11960 can have their own contractors perform the installation if they choose. We do recommend that homeowners ask the contractor if he has experience with this type of installation in Remsenburg, NY 11960 and with the brand that is being offered.
There are numerous brands offered by PowerPro, including:
Honeywell Generators
Briggs Generators
GENERAC Generators
Millbank Generators
Gilette Generators
Kohler Generators
AKSA Generators
GE Generators
PowerPro is the leading GENERAC generator and Kohler generator seller.
Generator Repairs
Generators need maintenance, such as annual filter and oil changes, which is why PowerPro supplies Preventative Maintenance plans to make sure residents have properly working equipment in case of any possible power failures. For generator repair Remsenburg please call us at 631-567-2700.
PowerPro is authorized to sell, install, and repair all of the previously mentioned generator brands in Remsenburg, NY 11960.