Oyster Bay Generators Sales, Installations and Repairs
From home generators to industrial, PowerPro offers the equipment, the knowledge and competitive pricing in order to satisfy all needs in Oyster Bay, NY. The company offers competitive equipment only pricing for pick up or curbside delivery, or our 'ReadySet' Package. Features of the 'ReadySet' Package Includes:
To set up a free consultation for generator sales in Oyster Bay, NY please call us at 631-567-2700. PowerPro works with all of the major emergency backup system companies:
Oyster Bay Generators Sales and Repairs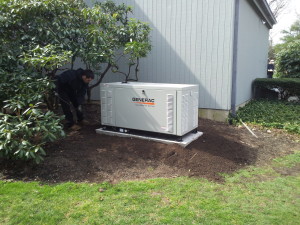 PowerPro is authorized to sell and repair these reliable and well respected brands, that provides us a tremendous selection of choices in equipment, price and availability for Oyster Bay 11771. Installation of your backup generator in Oyster Bay can be complicated. Considerable initial work is necessary to insure your new electric generator is safe to use and works properly by meeting all required electrical and gas practices as well as national, town and village codes in Oyster Bay. If you choose to have your electrician perform the installation, ask if he has any experience doing this work in your town.   Important Reasons for Emergency Power Solutions:
Utility Company Power Outages
Weather Related Power Failures
Supplying Power for Important Healthcare Equipment
Providing Power to Maintain Security Systems
Numerous Types of Backup Power Systems are Offered by PowerPro:
Liquid Propane
Diesel Generators
Natural Gas Generators
Whether your set in Oyster Bay 11771 is residential or industrial, we've got the experience, training and equipment to service it.