Northport Generators Installations, Repair and Sales
Whether it is for the home or office, PowerPro offers generators for sale in Northport, NY. The company offers competitive equipment only pricing for pick up or curbside delivery, or our 'ReadySet' package pricing.
The "ReadySet" Package Features:
The Equipment
Optional Concrete Pad
Delivery
Placement
Battery
Start up
PowerPro Offers Many Backup Power Systems:
Natural Gas Generator
Liquid Propane Generators
Diesel Generators
From home generators to industrial, PowerPro delivers the equipment, the knowledge and competitive pricing to satisfy all needs in Northport 11768. We welcome the chance to show you. Contact Power Pro Generators Inc. to set up a free consultation for generators in Northport, NY 11768 by calling us at 631-567-2700.
Uses for Emergency Power Solutions:
Utility Company Power Outages
Weather Related Power Failures
Supplying Power for Important Healthcare Equipment
Providing Power to Maintain Security Systems
PowerPro works with many companies, including:
Kohler
GENERAC
AKSA
Briggs
Gillette
Honeywell
Northport Generator Repair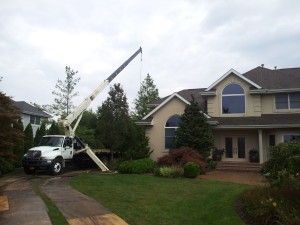 PowerPro is permitted to sell and repair these reliable and well known brands, which provides us the full selection of choices in equipment, price and availability for Northport, NY. If you choose to have your electrician perform the installation, ask if he has any experience doing this work in Northport 11768 and even with the brand he is offering.
Because generators need frequent maintenance like a car, including annual oil and filter changes, PowerPro offers Preventative Maintenance plans that will insure your equipment is ready all the time. This includes regular visits to your place in Northport, 11768 to insure your generator and automatic switch work properly.
Whether your set in Northport, NY 11768 is residential or industrial, we've got the experience, training and equipment to service it.
For a generator installation in Northport estimate contact Power Pro Generator Inc. at 631-567-2700.