Generators East Setauket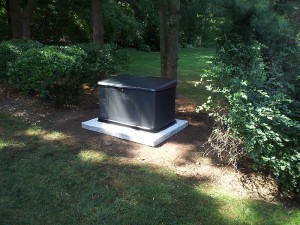 Looking for a new home generator and a company that offers generator installation, repair, and sale services? Then contact PowerPro Generators, Inc.
PowerPro Generators, Inc. has been offering its services for over three decades for the town of East Setauket, NY. If you're in need of a new home generator and are a East Setauket 11733 resident, PowerPro is where you need to go. We not only offer generators for sales, but we also offer generator installation and generator repair services as well. Furthermore, our installers are experts in their field as a result of the amount of education we provide for them; we want to make sure that everyone working for our company is knowledgeable and kept up-to-date on everything occurring in the power generator industry. This will guarantee that any job performed will be done right. Providing our customers with incredible services is our main priority.
Why Purchase Home Generators from PowerPro Generators, Inc.
They provide back-up power, which means that your lights and security systems, for instance, will continue to work through a power outage. This pertains to both homes and businesses
If you or a loved one needs healthcare equipment, buying a generator is a way to make sure that even during a power outage, the necessary equipment will still work. You will feel a reassurance of safety during a storm.
Although our generators are priced at competitive rates, no one can put a price on your peace-of-mind.
Generators for Sale East Setauket:
Not only do we have generators for sale, but customers have the option of choosing from an array of different types of generators.
Commercial Generators
LP Generators
Diesel Generators
Natural Gas Generators
We have several suppliers as well, so customers can choose which brand they wish to purchase.
Kohler Generators
GENERAC Generators
Briggs & Stratton Generators
Gillette Generators
Honeywell Generators
GE Generators
Milbank Generators
For natural gas generators, GENERAC generators and Kohler generators, Power Pro Generators Inc. is the top choice.
Generator Installation East Setauket: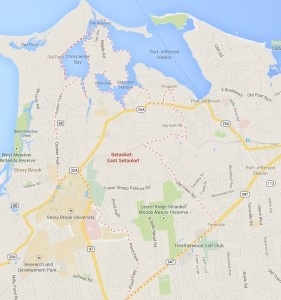 Having PowerPro be involved in the installation of your generator will make the whole process go smoothly and properly. There are numerous permits and codes that need to be met when having a home generator installed, so hiring PowerPro is a way to ensure that there will not be any complications. Our use of high-quality products will also guarantee our customers with long-lasting satisfaction. Not only can we perform the entire installation process for you, but we can also assist any installer that you have already hired if needed. If you contact PowerPro for a Setauket, NY generator installation at 631-567-270, we will be happy to give you a FREE estimate.
Generators East Setauket:
It is important to have your generator repaired or simply maintained, so that we you need it, it works. However, PowerPro understands that you have to worry about so many things on a day-to-day basis; hiring us would be a way to make sure that having a working generator is not one of them. It does not matter if you purchased your generator from us or another company, or whether you had us install it or not, Power Pro will repair any generator that is in need of it. So, if you're in need of a generator or repair, contact PowerPro to fix the problem. Our services are available 7 days a week, 24 hours a day.